The question of whether Premier League holders Manchester City will win a trophy this season or not would be answered at the end of their home game with Aston Villa on the last day of the Premier League this season. It's surprising that Manchester City have not won a trophy at this stage of the season. They are left with just one opportunity to win a trophy this season and that's the Premier League title.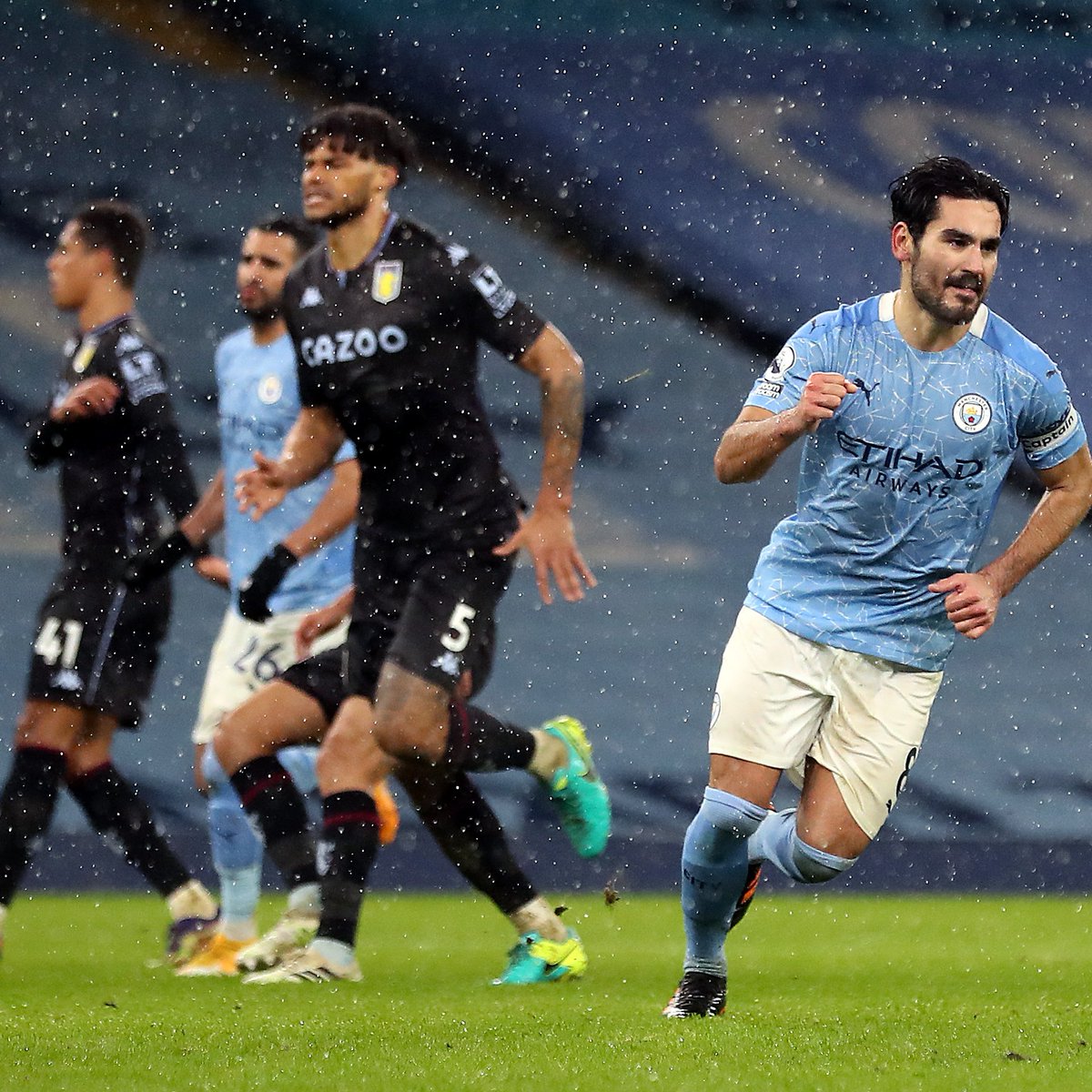 Manchester City will retain their Premier League title if they beat Aston Villa at home on Sunday irrespective of what happens in the other game between Liverpool and Wolverhampton Wanderers. Manchester City and Liverpool are in a keenly contested Premier League battle with a solitary point separating the two teams. To this effect, there's no margin for error when Manchester City play hosts to Aston Villa at the Etihad Stadium later this weekend. Only an home win over the Steven Gerrard-led Aston Villa side will ensure that Manchester City don't have to watch their backs to check what the outcome of the Liverpool game will be.
Liverpool took the Premier League title fight to the last day of the season after beating Southampton 2-1 on Tuesday in their extra game over Manchester City. They had a four-point deficit to Manchester City and only a win at the home of the Saints will ensure that there's still a title fight this weekend. They managed to pull off the win needed to take the title to Sunday despite going behind and also playing with a lot of fringe players.
Southampton stunned a much-changed Liverpool team when Nathan Redmond gave them the lead at home, but goals from Takumi Minamino and Joel Matip either side of the break gave the Merseyside giants an important Premier League win away from home.